Use Cases
For Software Engineers or Data Scientists
Engineering, data, and science are all parts of the same equation. Kaleidoscope gives you tools to bring those together.
Before
Data is being rapidly generated by your team. Tracking that data or comparing it between runs and over time is chaotic. Preserving key context is messy. Analyzing processes, extracting insights, and communicating learnings is hard.
After
Kaleidoscope gives you a home to interface with your data and orchestrate work across teams and tools.
How Kaleidoscope helps
Create automations and pipelines that connect to and from Kaleidoscope through the API or an easy to use user interface
Track all changes to data and the status of your automation pipelines
Enable your scientists to do data cleanup through our intuitive tooling
Have confidence that your data conforms to specified schemas
Use Kaleidoscope's API to engage directly with your data and to create bespoke integrations
Integrate with tools you already use to extend Kaleidoscope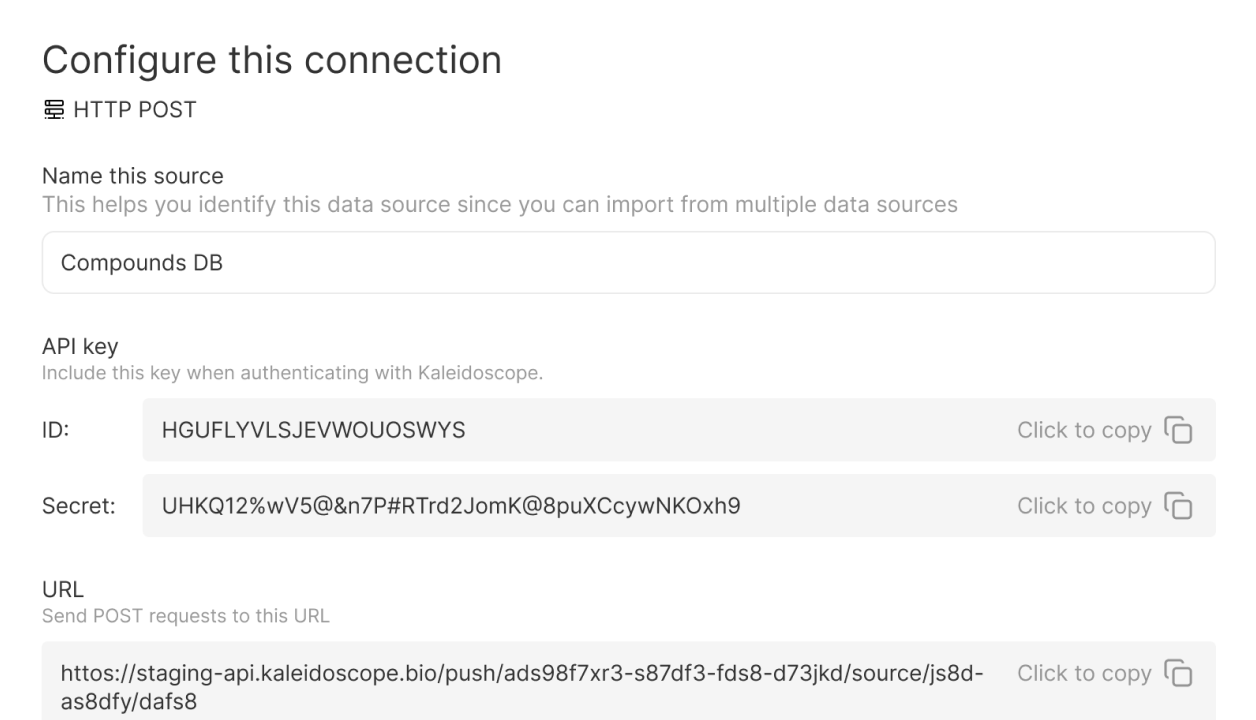 Ingest data from multiple types of sources. Set up automatic syncs via push or pull.