Use Cases
For Lab Scientists or Process/Design Engineers
Science is hard enough on its own. Your software should make work easier, not harder.
Before
Collating data across spreadsheets, web tools, and notebooks is painful. Updating generic project tracking tools is a distraction, and losing important context or decisions is costly.
After
Kaleidoscope gives you a clean, simple, and intuitive home for connecting the work you're doing to the data you're generating to the goals you're chasing to the progress you're making.
How Kaleidoscope helps
Connect data across sources and experiments through a simple interface
Plan designs, assays, or screens and collaborate with others
Automatically maintain a version history of data across projects
Consolidate and track key decisions across projects or teams
Compare across hits or designs at a glance
Create shared data views for teammates or external collaborators
Track sample lineages
Integrate with tools you already use (ELNs, Slack, LIMS)
Sort, color code, and filter your core biological entities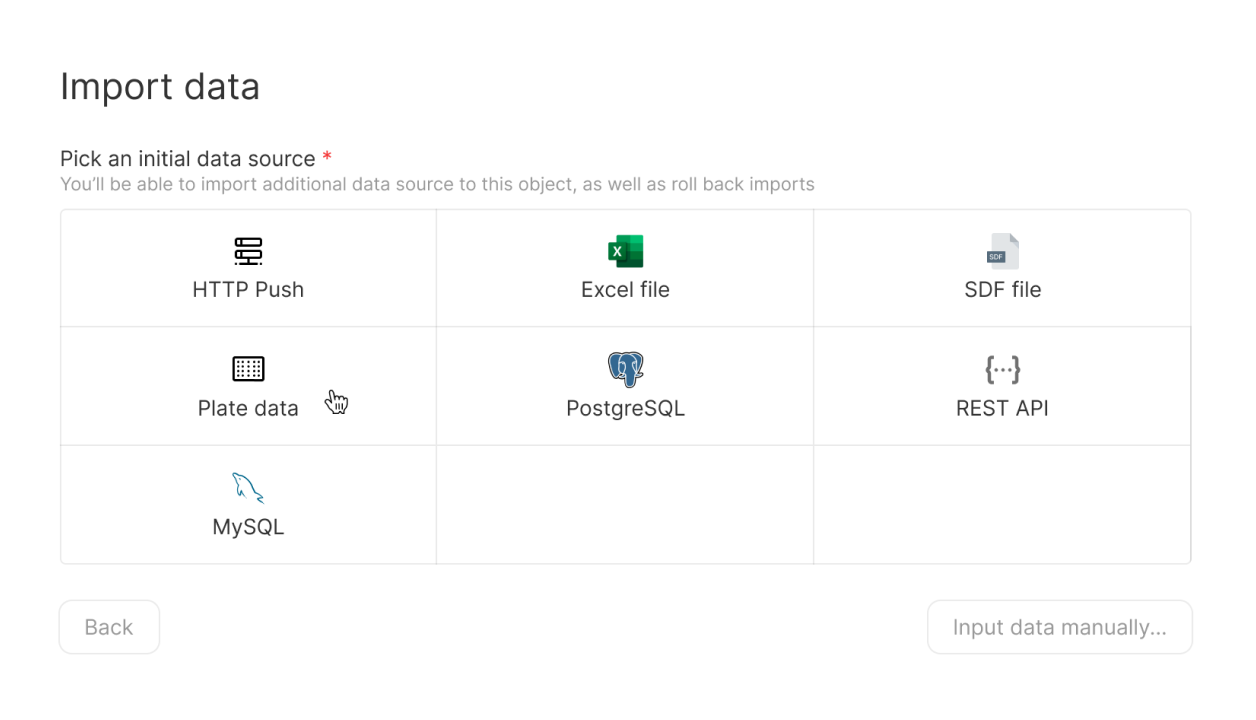 Connect data across disparate sources into one home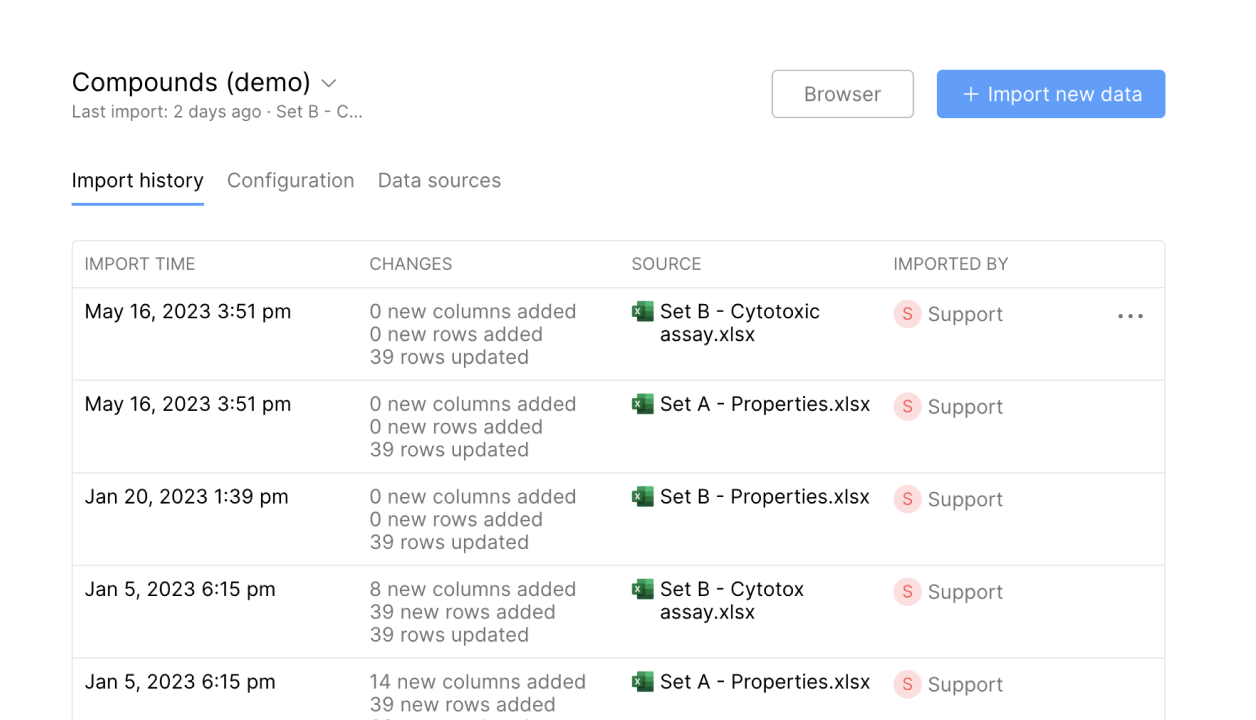 Manage your data import history