Use Cases
For IT Professionals
Kaleidoscope gives you a framework and tooling to create a modern, organized data environment for science.
Before
R&D is inherently messy: enforcing data best practices and compliance is a constant uphill battle. Data organization is time-consuming, and important insights go uncovered or unused.
After
Kaleidoscope helps you structure, validate, and audit the data that's most critical to your company. Ensure proper data hygiene with a tool your scientists will actually want to use.
How Kaleidoscope helps
Point your key data sources to Kaleidoscope, pick which information to keep synced, and cadence of syncing
Have confidence that your data conforms to specified schemas and enforce correct data typing
Easily audit any changes made to your data: what change was made, who did it, and when, regardless of whether it was done in Kaleidoscope or in a connected source
Manage permissions across user and group profiles, both internally and externally.
Integrate with tools you already use like cloud buckets, data lakes, ELNs, LIMS, or Slack.
Create automations and pipelines that connect to and from Kaleidoscope through the API.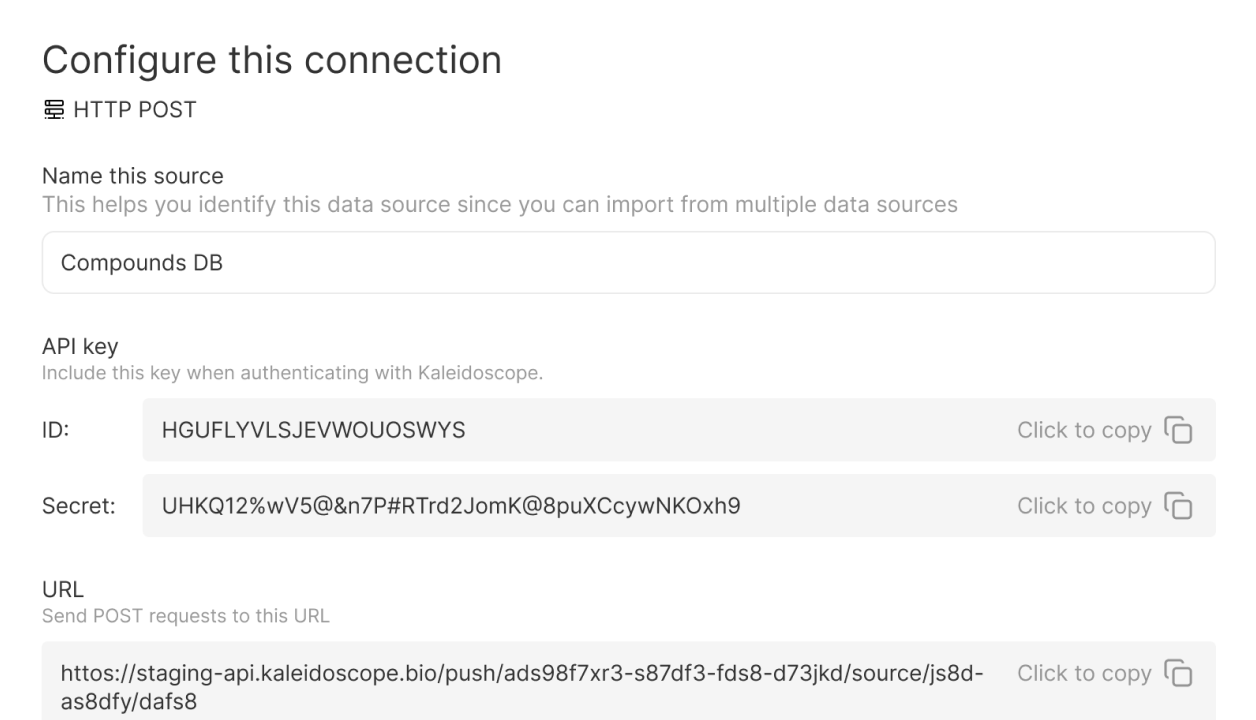 Ingest data from multiple types of sources. Set up automatic syncs via push or pull.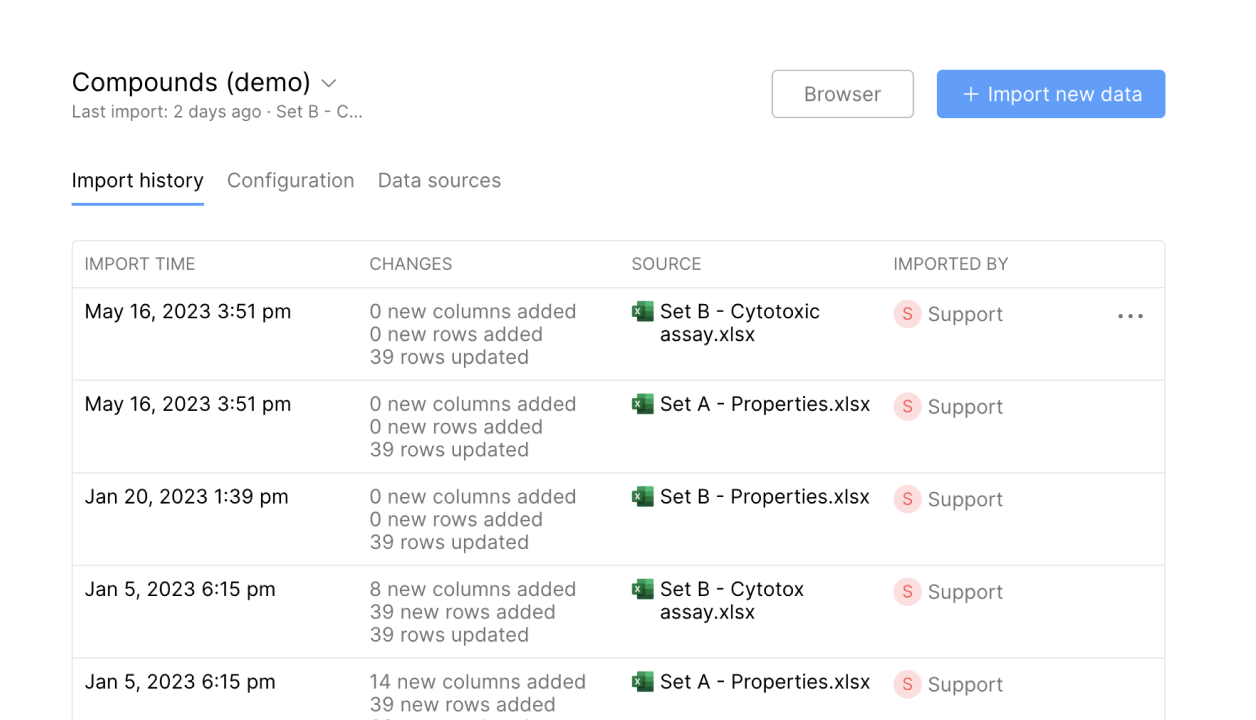 Manage your data import history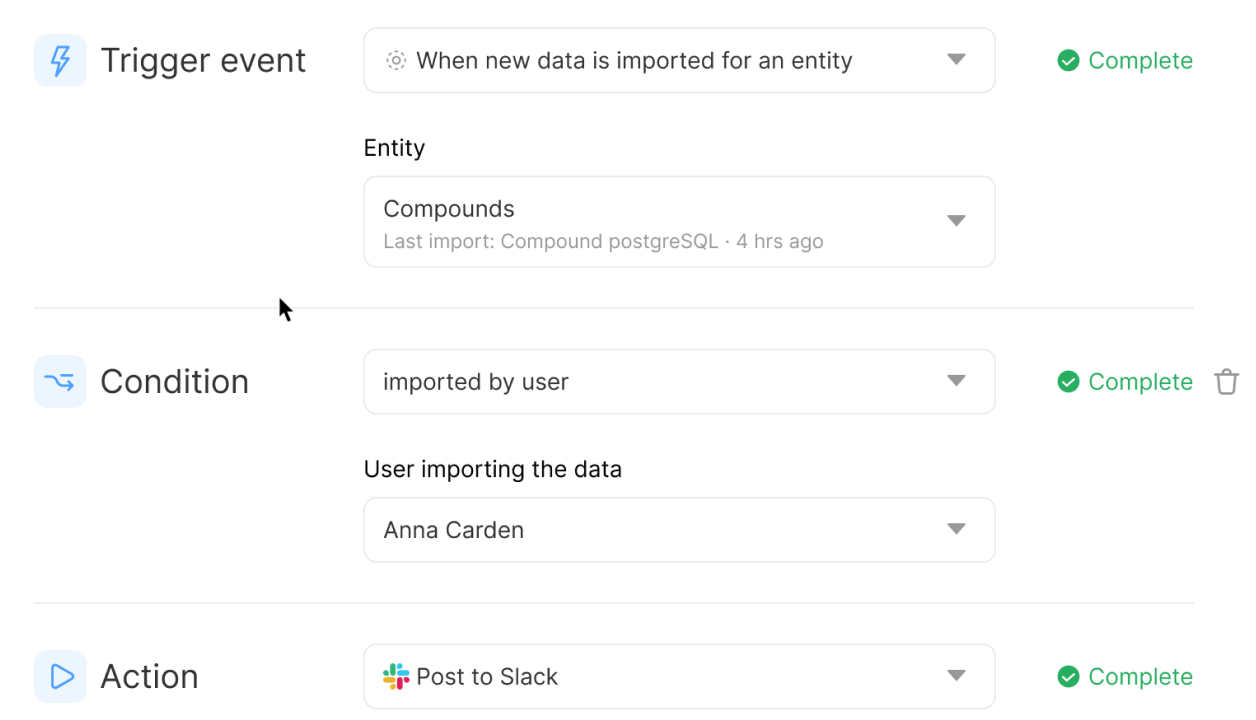 Easily configure automations for common actions in your workflow.