Use Cases
For Biotech Leadership
Your decisions depend on your data. Kaleidoscope lets you connect the two.
Before
Spending inordinate amounts of time looking for data, scrambling to piece together rationale for key decisions, and wasting time collecting materials for presentations to teams, the board, or your investors.
After
Kaleidoscope gives you a single platform that serves as the source of truth for what data you've generated, where it sits, why it matters, and how far you've progressed.
How Kaleidoscope helps
Simplify investor and board presentations with automatic roll-up summary views and granular permission controls
Keep the data your teams generate synced with Kaleidoscope. Easily access data hours after it is collected; keep access forever
Speed up decision making with comparison data views
Capture decisions and define milestones based on the most recent, auto-updated versions of your data
Focus on helping teams translate data into actionable decisions and improve company efficiency
Set your team up for success with best in class tools built for R&D, instead of reinventing the wheel with generic project management tools
Operations view lets you easily see progress and make decisions on a set of compounds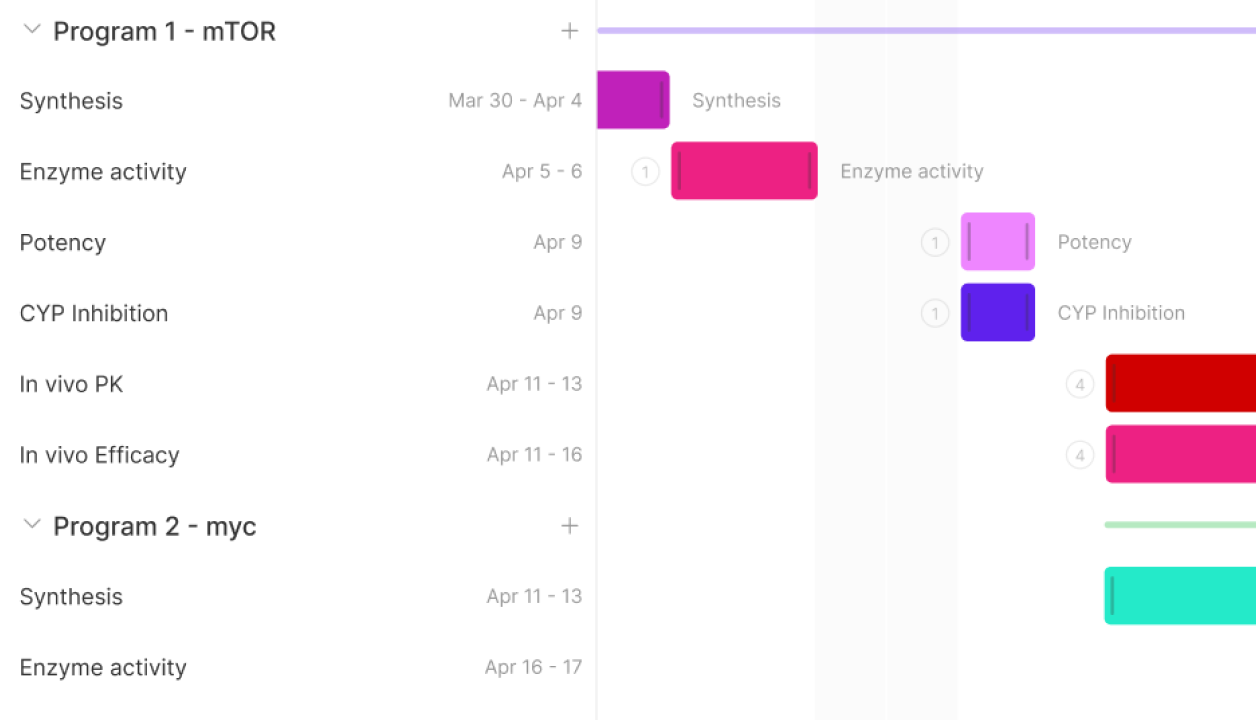 Gantt view gives you an overview of your upcoming Operations